Avoiding Pregnancy Weight Gain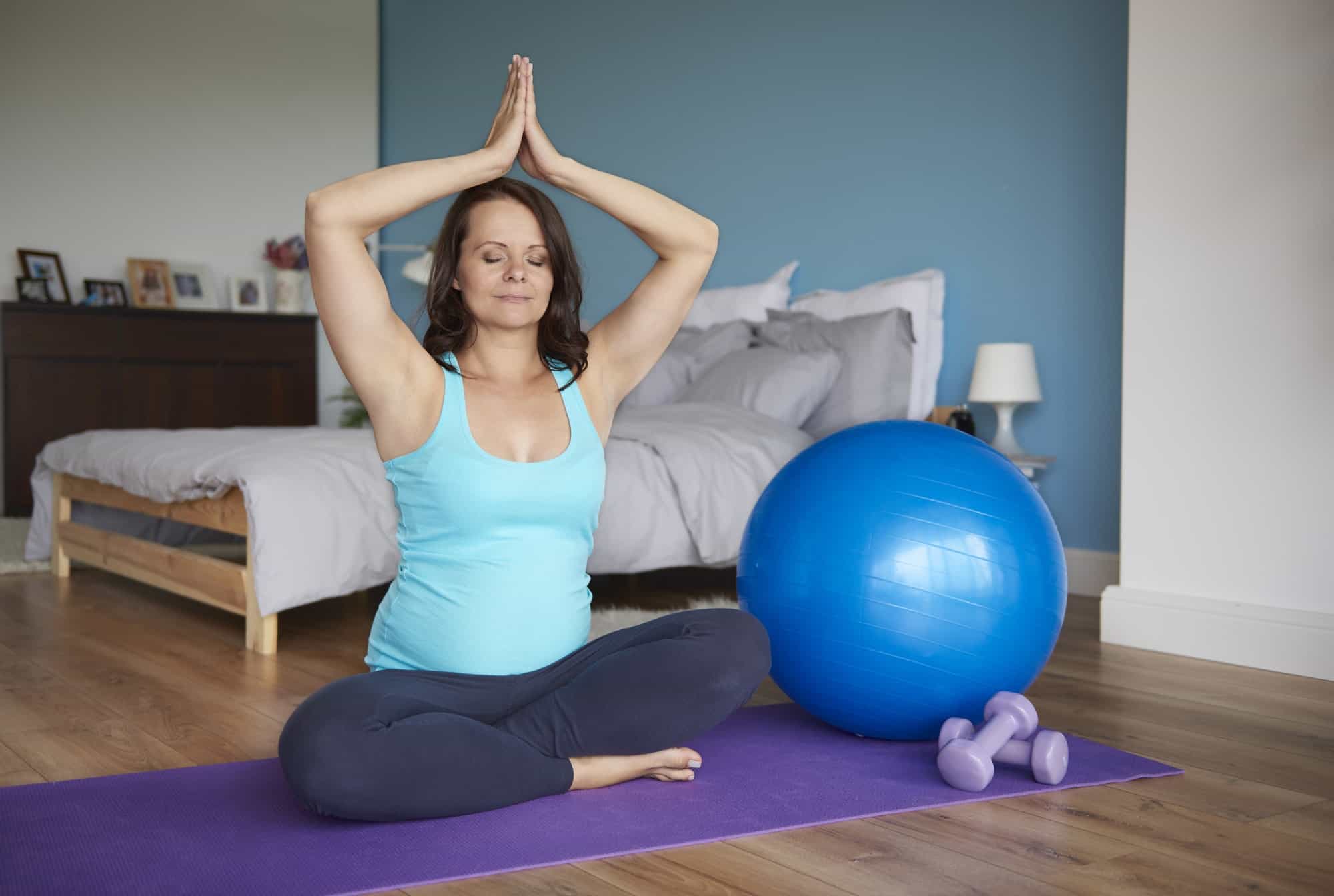 Women worry about what pregnancy weight gain and what it will do to their bodies.
Women are advised to gain 25-35 pounds during pregnancy, and sometimes underweight women need to gain more than 35 pounds.
The opposite is true for overweight women; their doctors may advise to gain less.
Gaining weight is an important part of a healthy pregnancy; your growing baby needs nourishment for both body and brain.
On the other hand, too much pregnancy weight gain can cause challenges for the mother, both during pregnancy and afterward.
Avoiding too much pregnancy weight gain can be difficult for many women, especially with the discomforts of the first trimester.
Many women struggle with nausea, and typically frequent meals can regulate this ill feeling. It is very easy to overeat during this time.
Sometimes women overindulge in favorite foods when they are pregnant, but in reality, pregnant women only need an additional 300 calories during the first trimester. During the third trimester up to 500 additional calories each day.
Just as important as the amount you eat are the types of foods you choose during pregnancy.
Pregnant women, should be eating a variety of healthy foods.
They often enjoy fruit more during the second and third trimesters, and they can and should give in to such a healthy craving.
Some women are averse to eating strongly flavored vegetables, like broccoli or spinach, during the first trimester.
When this happens, be patient with yourself.
Eat as well as you can, and slowly build those nausea-inducing vegetables back into your pregnancy diet plan. Lean meats and moderate amounts of healthy fish are also highly recommended for pregnant women.
Check with your doctor for a list of fish that is safe during pregnancy.
Dairy is also a good source of protein and calcium during pregnancy, both are essential for maintaining even energy levels and strong bones.
Exercise is also an important tool for avoiding excessive pregnancy weight gain in women.
Pregnant women can improve their fitness during pregnancy even if they don't regularly exercise.
During pregnancy, a woman's heart works harder to pump her increased blood volume throughout her body.
This increased effort often leaves a pregnant woman feeling winded, which is normal.
Don't let that feeling keep you from moderate exercise. At the same time, don't exercise to the point of exhaustion.
Daily walking or swimming is an excellent way to build your endurance.
If you are a runner, pregnancy does not have to completely sideline you from the activities you love. Many women run through their entire pregnancies! As long as you have your doctor's approval and you listen to your body for signs to take it easier, there is no reason why you can not continue to run while pregnant.
Exercise also enhances and regulates mood. Emotional ups and downs are normal for pregnant women, and exercise can help ease some of those highs and lows.
At a time when you may feel like your body is not your own, exercise can help you feel comfortable with the many changes you are experiencing.
Regular exercise during pregnancy will prepare your body not only for childbirth, but for the work of motherhood as well. Finally, aiming to gain pregnancy weight slowly and evenly will help to prevent stretch marks on your skin.
Though some women can do nothing to avoid them, maintaining an even weight gain will allow your skin to accommodate your growing belly in smaller increments, resulting in fewer stretch marks.
Enjoying your pregnancy all the time can be challenging, especially when your body is going through such rapid changes!
Gaining the recommended weight for you will help ease the worry you may have about losing weight after childbirth. Sticking to a healthy pregnancy diet plan will give you more energy, better health, and prepare you for caring for your baby, too!
Jul 07, 2016

Category:

News