Best Gifts to Give a Pregnant Mom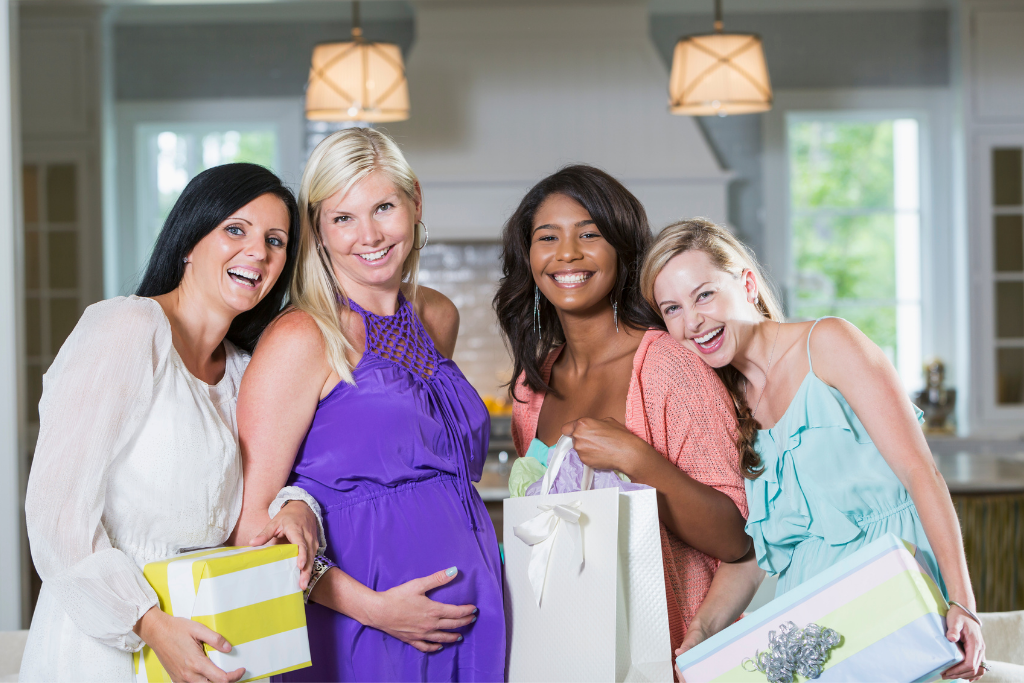 Bringing a new life into this world is a magical thing. A pregnancy, although it can be very tough for some moms, should be a joyous experience. If you are looking to treat a pregnant mom with something to make them smile, we have a few ideas in mind.
Here are a few unique gift ideas to give to a mom to help her feel comfortable, worthy, and a little extra special.
1.
A Maternity Robe
Comfortable and easy to wear, robes are a great gift to give pregnant moms. During pregnancy, women can often feel uncomfortable with their bodies and may find it a little challenging to move around in clothing as usual. Robes are easy to put on in the mornings and to wear at night around the house. A nice soft, flowy robe is perfect for pregnant women to slip on and off at home as well as to wear at the hospital. They can wear their robes before delivery and after they have given birth. A robe is a perfect gift, one that is comfortable and versatile. Plus, even after pregnancy, who doesn't love a cozy robe?
2.
A Sleeping Mask
With pregnancy, some women also experience difficulties sleeping. It may be hard for pregnant women to find a comfortable sleeping position or to fall asleep. A sleeping mask can help with sleep; it will block out light and help calm the body for sleep. A sleeping mask is a nice, small self-care gift for expecting women.
3.
Assortment of Tea
For some people, drinking tea can be relaxing and is nice to enjoy in the mornings or afternoons. Especially near the end of a pregnancy, new moms may not be going out of the house a lot or doing much activity and instead focusing on keeping their bodies relaxed. Herbal teas, especially teas with ginger, fennel, or chamomile, can also help with combating morning sickness and soothe the stomach. Gifting a cute assortment of teas can be a nice pick me up for pregnant moms to sip and reset.
4.
Chocolate
Food cravings are definitely a real thing for pregnant moms. Many people and women especially enjoy chocolate, and it may even reduce stress when eaten in moderation. An expectant mom deserves to have a little bit of luxury and enjoyment. Treat them with their favorite chocolate or dessert so that they can indulge.
5.
Slippers
Another gift for pregnant moms to be able to maximize comfort when relaxing or maybe doing chores around the house is a nice pair of slippers. A pair of slippers with a firm sole and some support can help them be at ease when walking around. Pregnant women are carrying a lot more weight than usual and have extra pressure on their feet, so a perfectly fitting pair of cozy slippers could be a life-changer.
6.
Pampering Essentials
Gift a pregnant mom a basket of essentials so they can have their very own at-home spa day or enjoy it with a friend. Gifting items like scented candles and essential oils for a diffuser can help with setting the mood at home. You may add a foot scrub or a facemask so that they can have the whole pampering experience. Another idea is to toss in pregnancy-safe nail polish to help them feel a little extra glam.
7.
Tummy Butter or Oil
Throughout pregnancy, stretch marks, especially on your belly, is normal. Using tummy butter or oil for stretch marks helps lessen the appearance of these marks during and after pregnancy. Having stretch marks may not be a big deal for some, but others will feel less confident in their bodies. Help a mom to feel and look their best by giving them a pregnancy-safe stretch mark butter or oil to rub on their pregnant belly.
8.
Pregnancy Pillow
A pregnancy pillow is a great gift, one that will be loved and used during pregnancy but also to help a new mom once they have their new baby. Pregnancy pillows are an excellent full-body pillow that will help a mom rest and sleep easier, support their pregnant belly, can be used to sit on postpartum, and once the baby has arrived, will help support a baby when carrying or breastfeeding. Pregnancy pillows are versatile and will be a well-loved gift throughout and after a woman's pregnancy.
9.
Girdle
Postpartum girdles come in a few different designs, but all with new moms in mind. They are excellent for helping women after pregnancy, with all the strange new things you need to get used to with your body. A girdle will help moms, after pregnancy, look amazing and feel more comfortable in their post-pregnancy bodies. During and after pregnancy, a woman goes through so many changes, so why not give her a small gift that will make a big difference.
10.
Journal
The pregnancy journey can be so many things for different women, one with struggle, bliss, or mixed emotions. Even if you have multiple children, one pregnancy will not be the same as another, and pregnant moms should reflect and enjoy as much as they can. Giving the gift of a pregnancy journal for expectant moms to document their thoughts, feelings, and day-to-day activities during pregnancy is a beautiful thing. Pregnancy is a very special thing, and a journal will help moms reflect and be able to go back to their pregnancy moments.
Giving a soon-to-be mom a small and unique gift can help them make their pregnancy just a little more enjoyable.
Sep 29, 2021

Category:

News