5 Tips for a Holistic Approach to Pregnancy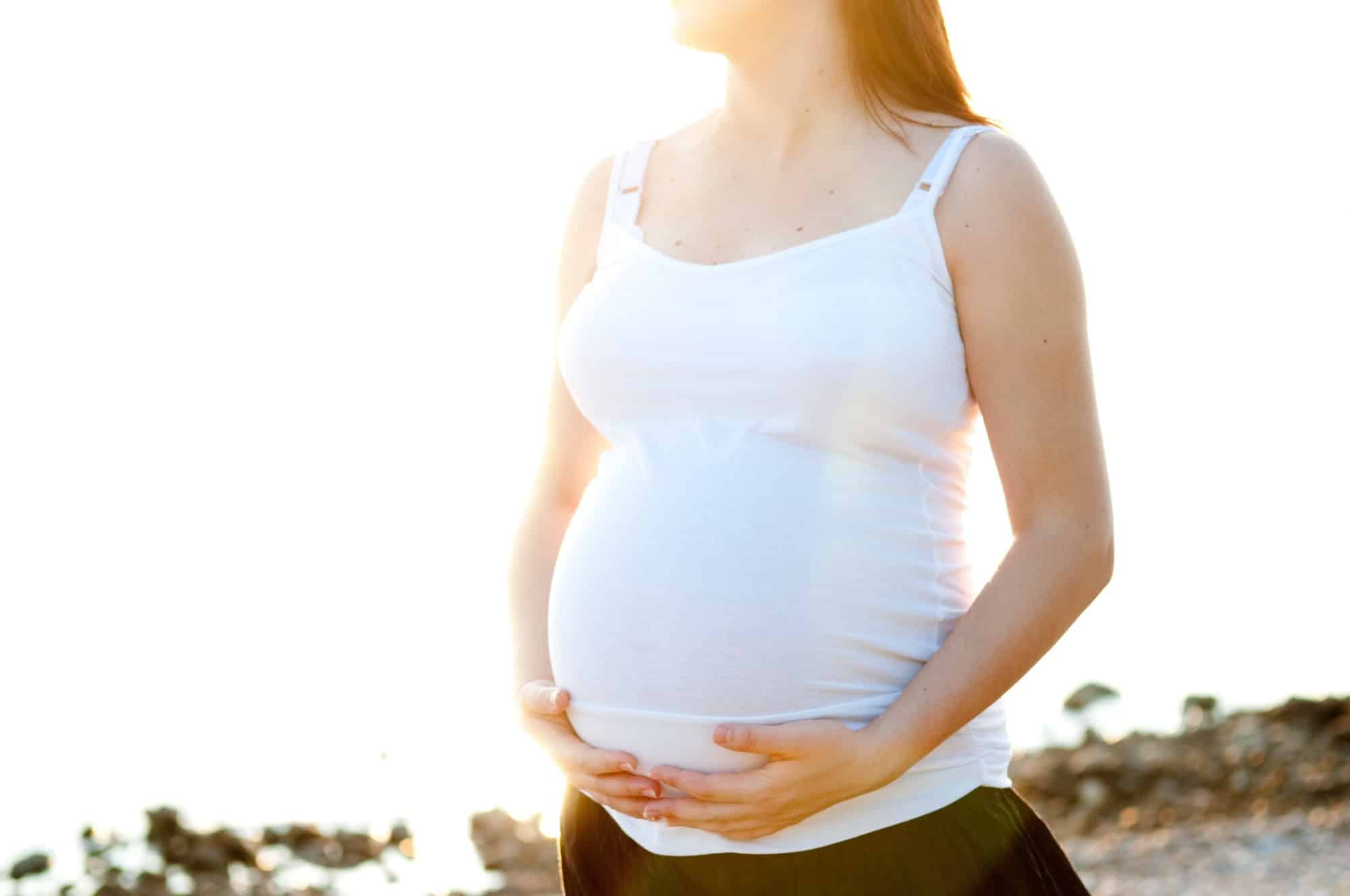 Pregnancy can be a really special and exciting time, and it can also bring with it a number of challenges for many women.
Symptoms ranging from morning sickness to back aches and a number of things in between may require a number of adjustments to your usual approach to health and fitness.
Have you considered taking a holistic outlook with your health and fitness while you're pregnant? Perhaps you're wondering what that even means?
A holistic approach involves looking at the needs of the entire person and taking action steps from there. Instead of focusing solely on eating healthily or exercising regularly, you'll begin to understand the relationship between different areas of your health. From there you can take tiny steps in the right areas that will have a positive knock on effect to others.
Let's take a look at five ways you can adopt a holistic approach to health and fitness throughout your pregnancy.
1. Be kind to yourself and consider the 80-20 principle
When applied to health and fitness, the 80-20 principle is about eating and exercising really well for 80% of the time, and then relaxing a bit more for the other 20%.
For example, you might plan to cook really healthy meals at home most of the time, but when you go out for dinner or to friends' places to eat, you allow yourself a bit of a break.
This approach has helped many women avoid a deprivation or a "can't have" mindset. It can form part of a sustainable long term approach towards fitness and health.
When I was pregnant with my daughter, I found myself eating things that I didn't really care for pre-pregnancy. This was especially so in the first trimester!
Previously I had eaten a completely vegetarian and mostly vegan diet based on fruits, vegetables, whole grains and legumes, nuts and seeds.
However, in the first trimester I only wanted bread, fruit, sweets, simple processed carbohydrates, yogurt and cheese.
It wasn't that I was craving these foods, but they were generally the only ones I could keep in my stomach!
To begin with I felt bad about consuming too much "rubbish". My partner kindly reminded me of the 80-20 principle. I complained that I'd completely flipped that on its head but he made me think of it in another way.
He told me to think about the 80-20 principle across my whole lifetime, instead of this relatively short first trimester.
He reminded me to think about all the amazing things I'd done for my health over years and years and how that had helped form a solid foundation for my pregnancy. Aha!
Got to love it when my partner clarifies the principle that I'm usually sharing with everyone!
Yes, do aim to eat healthy whole foods if you can. However, if you can't stomach them, then eat what you can. It's better to have something in there than nothing. Huge changes are going on inside your body at this point and things will calm down in due course. If you're eating things that could be dangerous for your health, then seek advice from a professional.
2. Listen to your body and adapt as needed
Aim to adopt an intuitive approach so you can listen to your body and adapt as needed.
Pregnancy is not a time to have a rigid health and fitness plan that you think you need to follow for some reason or another.
At some stages of your pregnancy you may have more energy and feel like exercising for longer or on a more regular basis.
In this case, go for it!
At other times you may have symptoms like back ache and extreme fatigue. This will be likely to change between the stages of your pregnancy and also on a day to day basis.
On these days, give yourself a break and ditch the exercise session, even if you had already planned it in.
Maybe a gentle stroll or some meditation is more appropriate at these times.
Similarly, some days you might prefer certain foods over others. If you're constantly craving something in particular, be sure to get your vitamin and mineral levels checked in case your body is trying to compensate for a deficiency.
3. It's not usually a time for new fitness activities
It's so awesome that you have decided to place your fitness and health as a priority during your pregnancy. Any steps you can take towards having a healthy pregnancy will be beneficial for both you and your baby.
It can be tempting for some women to want to get fitter during this time. It's possible to safely enjoy many of the fitness activities you were doing prior to your pregnancy. In saying that, make sure that you're aware of modifications that will probably be required along the way.
These include things like substituting high impact versions for low impact, and choosing exercises that don't require you to directly lie on your back during the later stages of pregnancy.
It's not generally recommended to start brand new forms of exercise during pregnancy, especially those that come with considerable intensity.
Yes, by all means try something like regular walking or gentle swimming if you were inactive before your pregnancy.
However don't jump into a circuit or CrossFit class for the first time.
4. Consider the relationships between each area of your health
A holistic approach requires you to understand that it's about more than just exercise and nutrition. This doesn't mean that it needs to be complicated though (and it really shouldn't be)! Again, this is about looking at the needs of your body as a whole. Consider what the best tiny steps are for you to take in your day and what will have the most positive knock-on effect into other areas of your life.
As the creator of the Holistic Health Highway I help my clients navigate six areas of their health. Each area represents a "lane". We decide which lane needs the primary focus because it's causing congestion in the other lanes.
The six lanes are:
Exercise
Nutrition
Stress
Sleep
Thoughts
Relationships
A holistic approach involves finding the root cause of a particular problem.
For example, you might be getting lots of cravings for high sugar foods. Instead of simply attempting to reduce your intake of sugar, you are better to find out why you're getting so many cravings.
What is the root cause?
All the lanes are interwoven and inseparable so it could be that a lack of sleep is largely responsible for your sugar cravings.
If your satiation hormones aren't working effectively due to sleep deprivation then you'll find better results from focusing on better quality sleep.
Once your sleep quality improves, your hormones will calm down somewhat and the cravings will lessen.
5. Think ahead for when baby arrives
If you've reached this stage of the article I'm betting that you really care about leading a fit and healthy lifestyle. That's so awesome! Now it's time to think ahead for when baby arrives. How will you take action to live the fit and healthy lifestyle you desire, once baby is born? Of course the unpredictability of motherhood will require you to have flexibility with your plan, just as you needed to throughout your pregnancy.
However there are a few things you can think about in advance:
What equipment will you require to lead a fit and healthy lifestyle?
Do you want to explore the trails with your baby, and therefore will you need to purchase an off-road buggy? Or do you plan to go on walks while you're wearing your baby?
If so, then invest in a good quality wrap or front pack.
Which of your friends value their health and fitness? Spend more time with these people and see whether they're interested in doing fitness related activities with you after baby is born.
If you can't think of anyone who will be likely to support you in your fitness efforts, then seek out some mom groups who will. Maybe you can also find some mom groups online for support, inspiration and accountability.
Is there anything you can do to help prepare for healthy eating when baby arrives?
Do you need to stock up your pantry or freezer?
In the final weeks of my pregnancy I made double batches of all my meals and began the process of stocking the freezer. That way, it it was full of fast and healthy meal options for when baby arrived.
Here's wishing you a healthy holistic approach to health and fitness during your pregnancy. Please do reach out if you have any questions or you want to share some of your experiences!
About the author:
Elly has been inspiring people to make sustainable changes to their health, fitness and lifestyle for almost 20 years. She offers online holistic health and fitness solutions to help people lead the fittest, healthiest life they can (including a special section for healthy moms!) She is a writer for a number of health and wellbeing publications, creator of the Holistic Health Highway, and is the published author of a holistic weight loss book.
Most importantly, Elly is mom to a spirited four year old girl. Along with her partner Colin they embrace a location independent, world schooling lifestyle.
Sources:
This Article was brought to you in collaboration with Bellefit, the makers of the best postpartum girdles
Founded in 2008 Bellefit® is the most mom-trusted and awarded brand of postpartum girdles corsets for recovery after c-section or natural childbirth. Bellefit® girdles come in five designs made using proprietary compression fabrics. Their unique design features triple-layered reinforced front and back support panels.
As a woman-owned company, Bellefit® is no stranger to the challenges new moms face during and after pregnancy. The company helps women feel supported and confident in their changing bodies.
Bellefit Girdles
Aug 21, 2018

Category:

News